Supporting your business
with Japanese values
With the ingrained values of Japanese ethos backed by the enviable history and strength of the parent company, CACe brings its unique business proposition to the IT services market in Europe.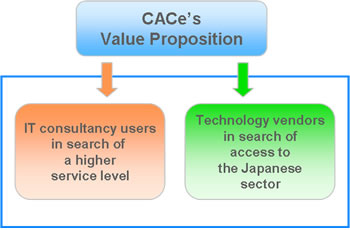 Our technical expertise and industry specialisation would certainly place us in the upper echelon of the European IT consulting market. But if you are looking for an extra Japanese touch to make a difference to your business, our exceptional support will ensure that your objectives are met, whether you are our customer or our trading partner.